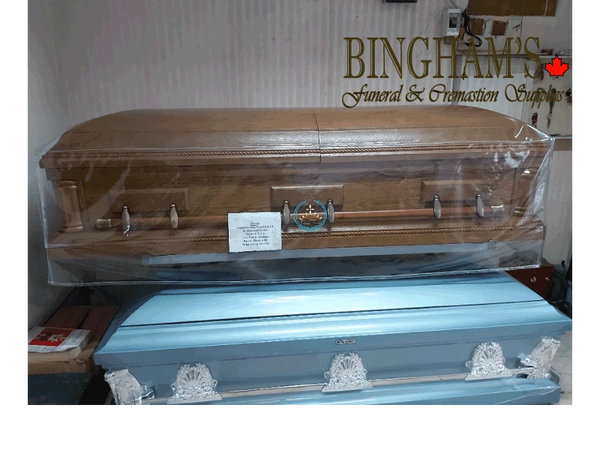 Casket Cover
        Item SKU: F523
        Casket Cover

       Elasticated hemming at ends for a secure fit.
       Polyester spandex fabric ensures snug fit for most casket sizes.
       Size Shown: 82" x 28" x 23"
        All colors available.
       If your size is not shown please contact customer service
       Toll Free 1 866  394 - 8494 with your dimensions.

       Production 5 to 10 business days. Rush orders are available.
       Cost of shipping will be added to your invoice before items are shipped.